 Welcome
to our site!
Forget Me Not Cat Sanctuary is a not-for-profit society operated by volunteers and funded by donations and fund raising activities. Our goal is to provide a sanctuary for feral cats and for cats that are abandoned due to age, ill health or injuries. We serve the cats of the Greater Edmonton area. Although our space is limited, we will consider any cat in distress. And it was an encounter with cats in distress that prompted the creation of the Forget Me Not Cat Sanctuary.
OUR SANCTUARY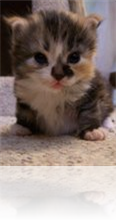 LOOK AT US NOW
Forget Me Not Cat Sanctuary is devoted to rescuing cats that have no place in the world to call their own. They come from the streets, the pounds, the veterinary clinics and they all have the same need, to live the rest of their lives in comfort and with dignity. We are their family, and our pledge is to treasure them and provide any medical attention they need until the end of their days. When that time does come, we will be with them, to hold them, and to comfort them in their crossing. Never will any of the Forget Me Not cats be alone and unloved again.
Your best friend
is waiting for you
Here you will find our cats and kittens that are in need of homes. They all have their own stories to tell. If you are serious about finding a friend for life, then we may have one waiting for you!

We have a qualification form and adoption contract for anyone planning to adopt a cat or kitten, and there is an adoption fee to help cover our spay and neuter and vaccination costs.

To read their stories please click on the button below, or any of the thumbnail portraits to the right.
See a few of our past residents who have found new homes.





ADOPTION FACTS
Information you should know when considering the adoption of a cat or kitten.


FORGET ME NOT ADOPTIONS

A not-for-profit Cat Sanctuary Society that provides a loving home to cats that are feral, old, sick or injured


Copyright 2009 - 2013 - Forget Me Not Cat Sanctuary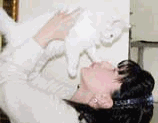 PICTURE GALLERY

Share our passion for cats by perusing our gallery and seeing for yourself the varied residents that we take care of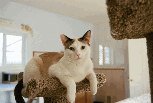 NEWS